Mirrorless or EVIL (Electronic Viewfinder Interchangeable Lens) cameras have become increasingly popular since the first Panasonic micro 4/3 systems came on the market several years ago. Sony jumped in with their NEX series and Samsung put out the NX. Olympus launched the PEN and Fuji put forth the X system. Ricoh and Pentax got in too. Nikon and Canon, not wanting to miss out, released EVIL systems as well. The Mirrorless Movement was catching on in a big way, but the originator was nowhere to be seen. Leica, after all, has always been known for the original mirrorless camera – the M. Sure, the M (Typ 240) is arguably at the top of the EVIL range, but it is still the iconic M and not exactly what this market is about, which is smaller, lighter and more tech-centered.
Rumors had been circulating for quite a while that Leica was working on, or at least thinking about, an EVIL camera. I attended a Q&A session with head of product management Stefan Daniel in 2010 where he discussed the possibility of Leica making its own EVIL camera when the technology reached a point of maturity. Many thought that last year's launch of what would be the X Vario was to be this camera. A lot of X users wanted the size and image quality of the X system, but with interchangeable lenses. What they got was a very capable and upgraded X camera with a stunning zoom lens bolted to the front.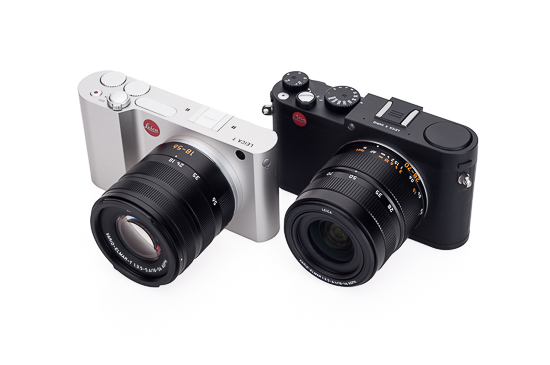 And while the X Vario (Typ 107) has proven to be a great camera in its own right, there were those that felt let down. Some wanted to use M lenses, others wanted a fast prime and still others balked at the slow aperture of the zoom lens. Personally, I really like the X Vario and carry one with me in my everyday bag, but the lack of interchangeable lenses means that X Vario wasn't a true EVIL system camera. So, while EVIL systems from other manufacturers flourished and gained users, Leica was left with a bit of a hole in their otherwise stellar and successful lineup.
Now, after watching quietly from the sidelines, Leica has decided to get in the game on their own terms. The irony is that many of the entries in this market have actually taken design cues from Leica (manual dial controls, form factor, silver top plates, faux leather coverings, optical viewfinders, scripted logo engravings, etc.). Leica, for their part, has done a complete 180 and decided to create something new, contemporary, modern and fresh. Something revolutionary, yet still a Leica.

Enter the T
Rather than adding yet another member to the X line-up, Leica has added a new letter to its growing product alphabet: T. Fitting in snugly between the X and the M, the new Leica T (Typ 701) does more than just add a lens mount to the X Vario. The entire operational concept and product design are radical departures from Leica traditionalism… Or any other camera for that matter.
I had a chance to speak with Maike Harberts, the project manager of the new Leica T System, about the camera, how the project developed and what their goals were along the way.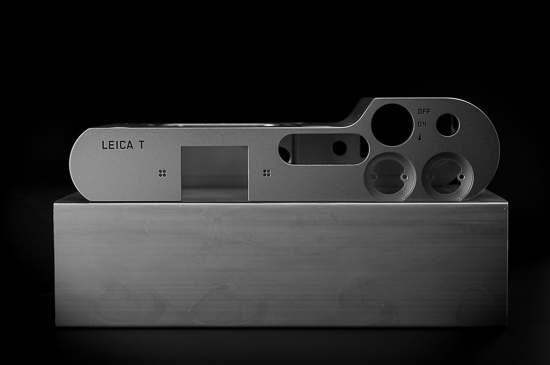 According to Maike, the EVIL camera concept had been percolating for quite some time. Initially, when the first Panasonic micro 4/3 systems came to market Leica saw some potential, but the technology and adoption rate weren't where they needed to be. Then, after the successful launch of the Sony NEX line, along with maturing technology in touchscreens, image processors and EVFs, Leica saw an opportunity to jump into a new, emerging market and make their own statement. The project officially started about two and a half years ago, but the idea had been floating around Solms for some time before then. Initially, the challenge was to create a new design that broke with Leica traditional trappings like leather coverings, strap lugs and the like, but that somehow retained the Leica DNA.
The following content is accessible for members only, please sign in.
---
Share On